Track your pay, mileage, and expenses, securely and for free—while sharing important data with researchers and advocates.
Developed by Dan Calacci, a PhD student at the MIT Media Lab, Gigbox has been designed with workers to make tracking your pay and mileage flexible and easy.
How it Works
1. Automatically Track Trips/Jobs
Clock in to track your delivery jobs using the Gigbox app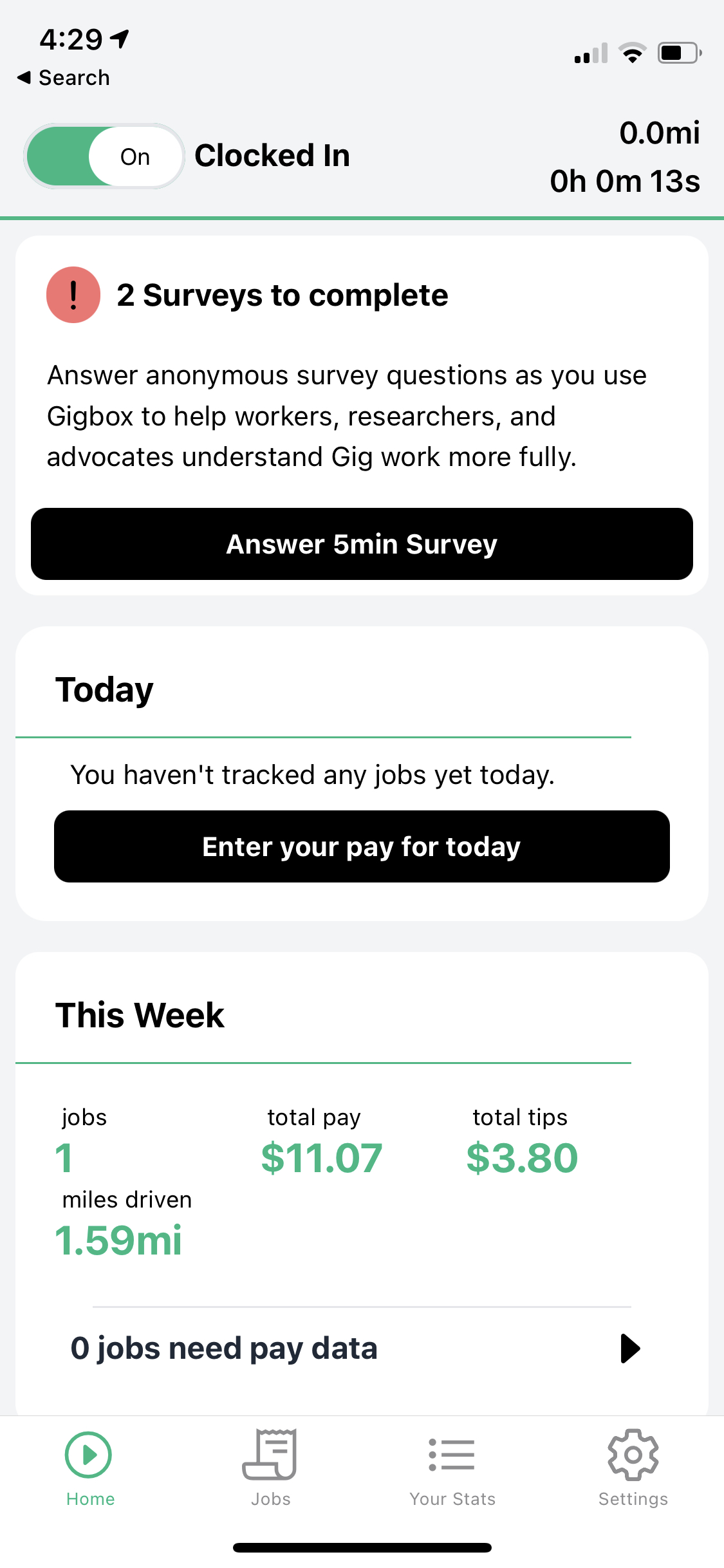 2. Track your Pay
Attach earnings and tips to automatically-tracked trips to keep tabs on your pay and mileage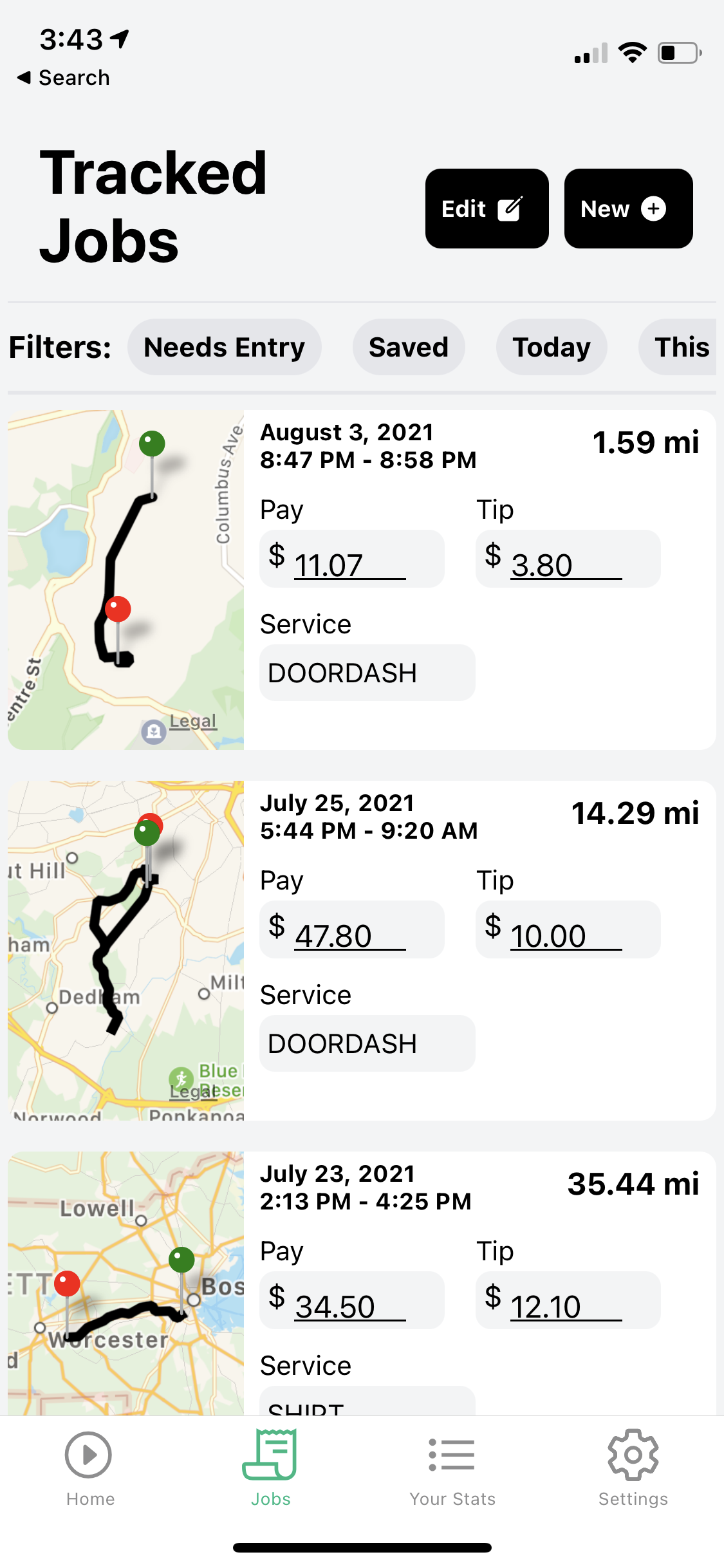 3. See what you're really making
Gigbox uses your tracked work mileage and pay to estimate your hourly earnings, your net pay, and more.